Coming of Age
2021 Hill Country, Texas, United States



Made over the course of a year, this body of work follows the everyday life—and ultimate slaughter—of free range, heritage breed turkeys living on a regenerative ranch in the heart of the Texas Hill Country. In stark contrast to most livestock turkeys who are hatched, raised, and processed on factory farms, these heritage breed birds participate in and contribute to their surrounding ecology, spending their days roaming through the same prairies, hunting the same insects, chasing the same snakes, dodging the same predators, and expressing their natural behaviors much the way their predecessors have done for generations. In addition to underpinning local ecological relationships, these turkeys are also specifically raised for human consumption. This begs the question: in what ways can animal husbandry and regenerative agriculture transform the human appetite into a generative force of nature?

Click or tap each image to explore the associated Field Notes.

Disclaimer: this body of work includes images depicting graphic violence.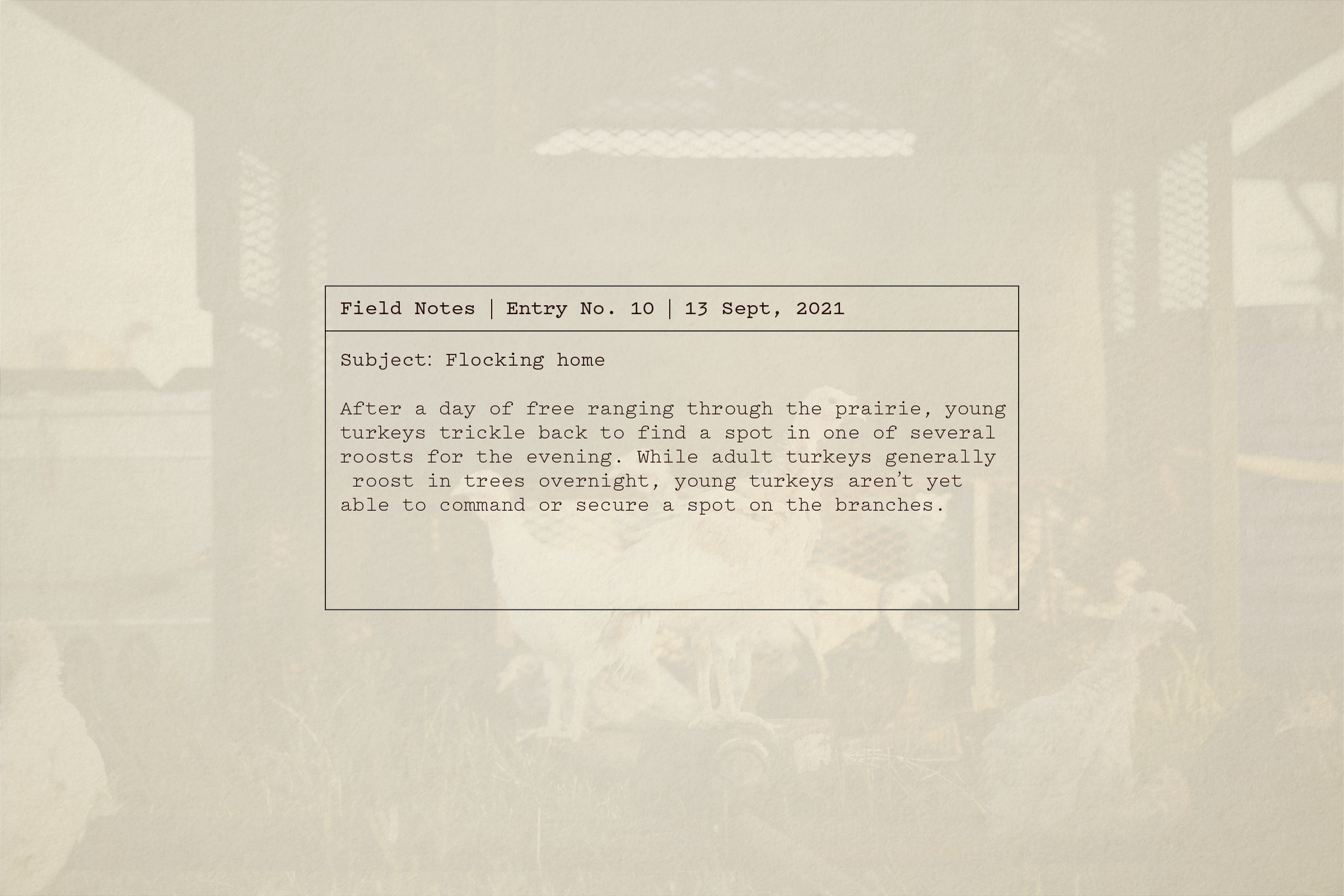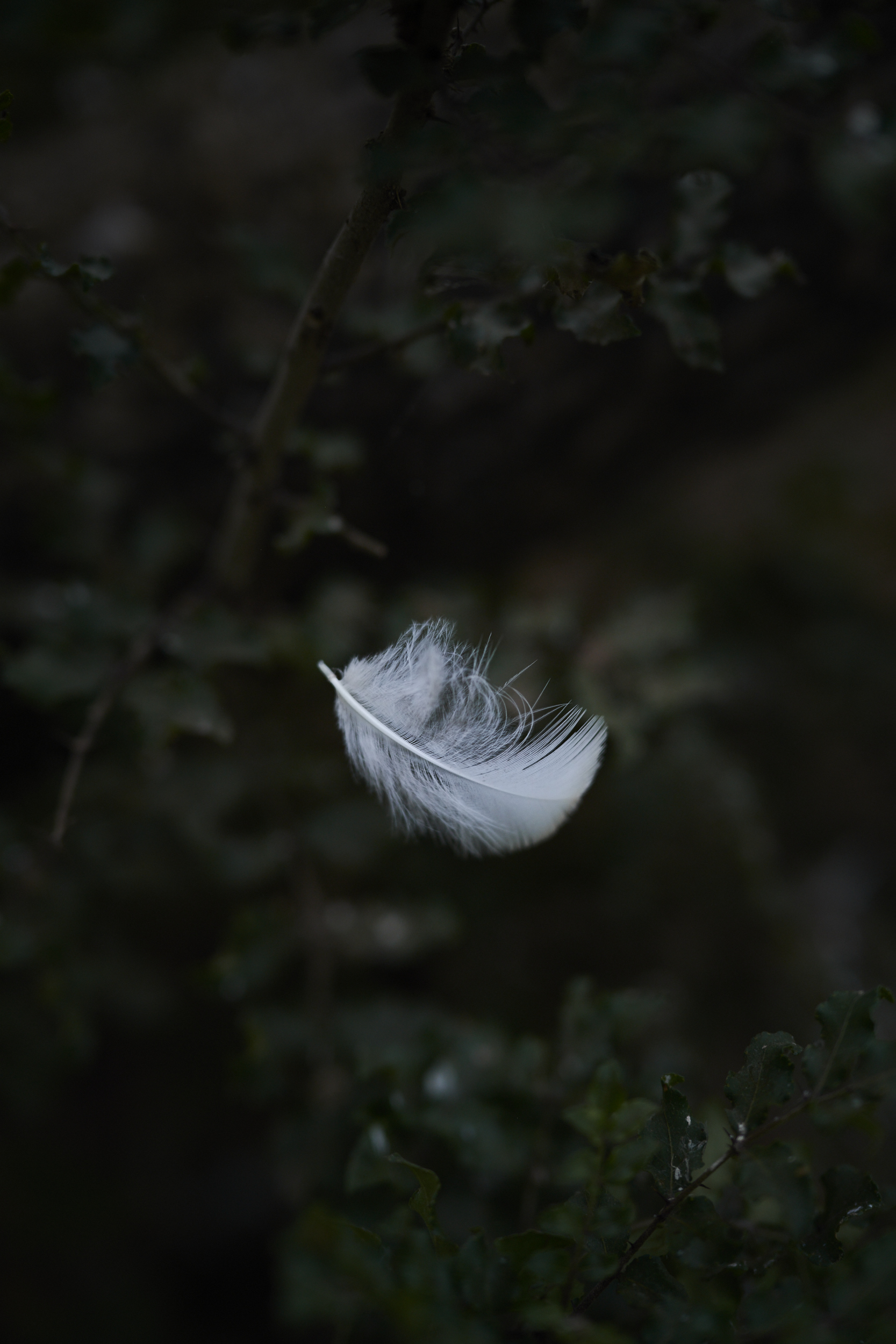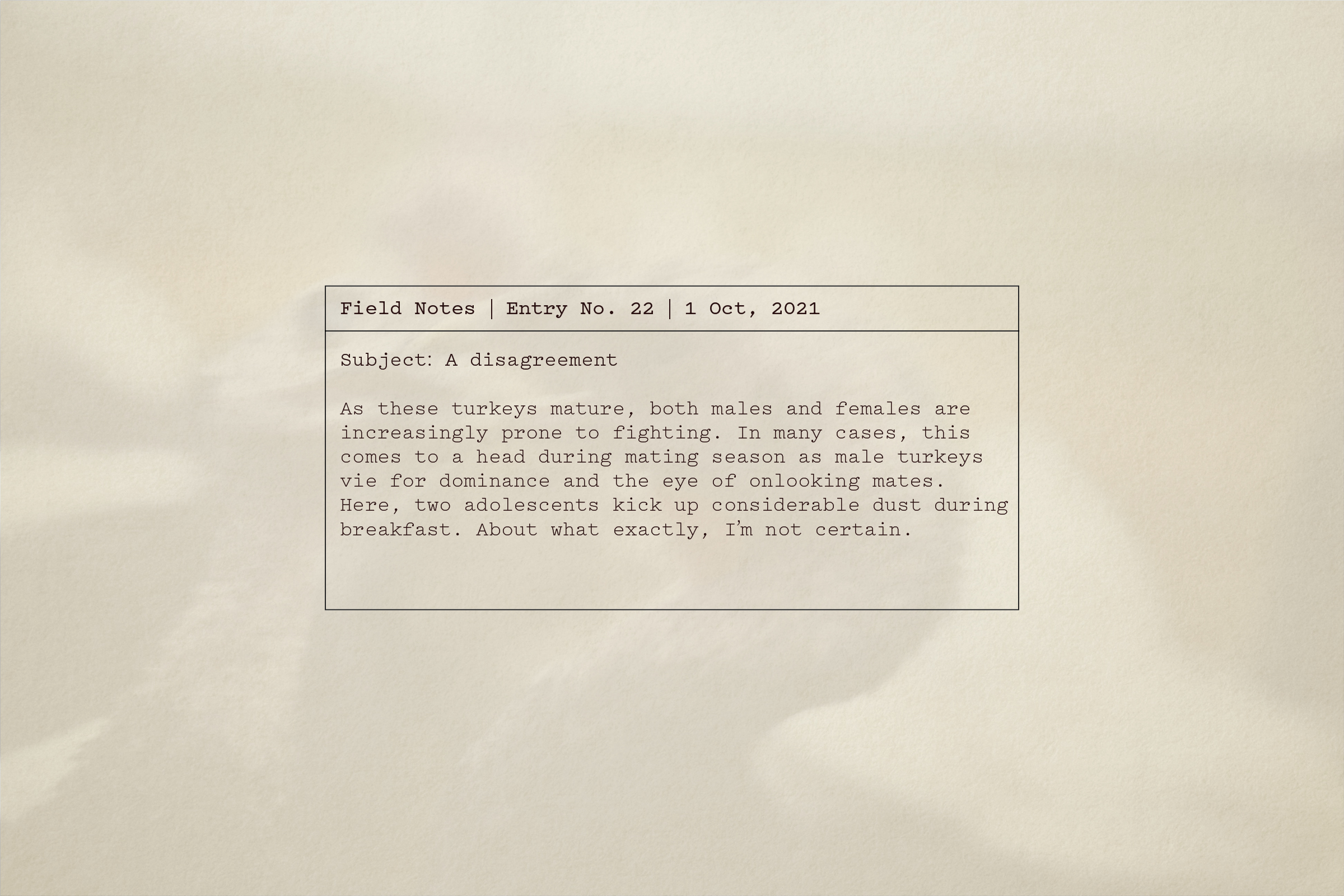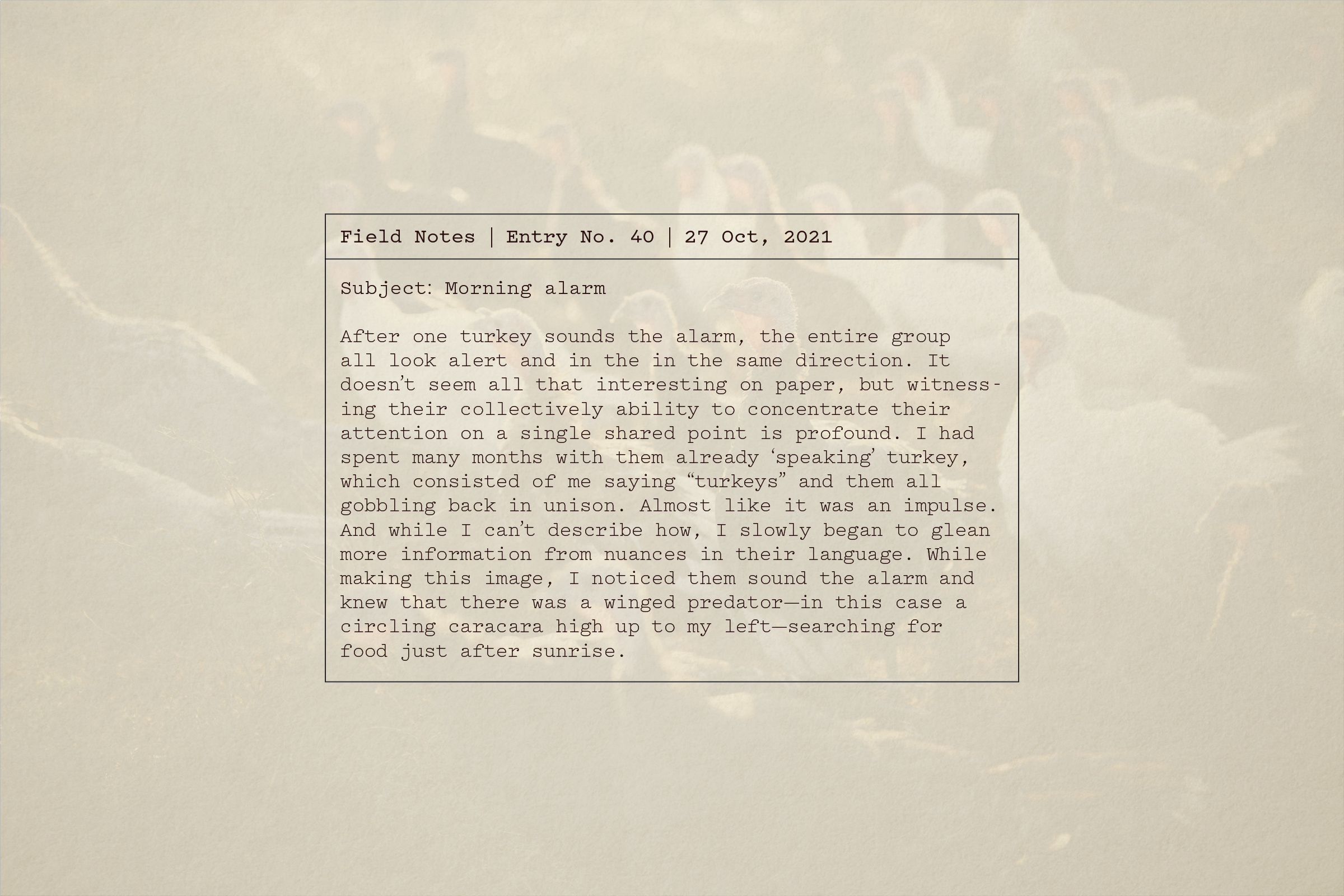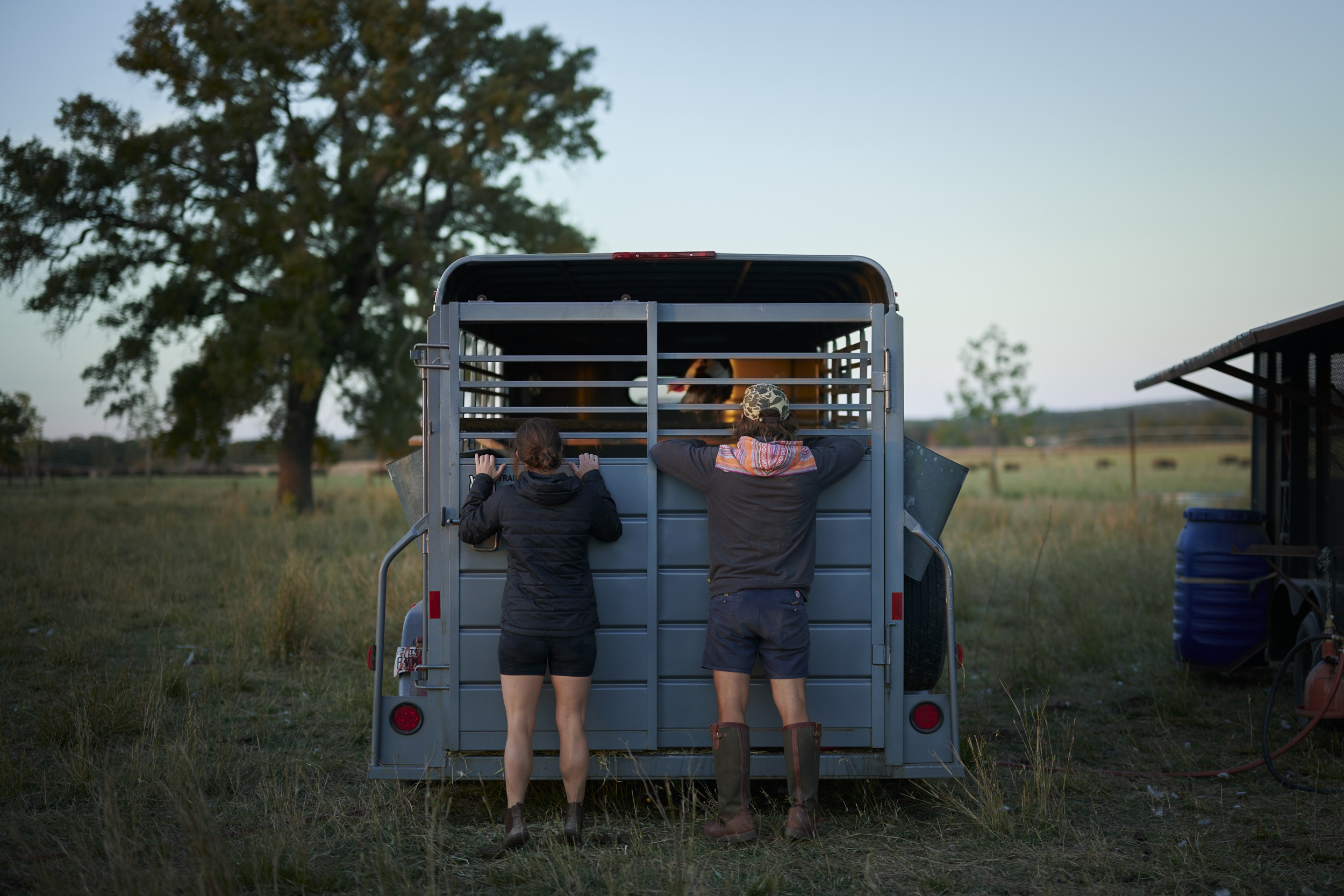 Many thanks to Katie Forrest and Taylor Collins for making this work possible—especially regarding your enthusiasm, openness, and hospitality. Thank you as well to Margaux Crump and James Tomeny for your astounding turkey herding abilities. I'm also grateful to Cindee Klement for bringing me to the ranch many, many moons ago. Finally, thank you to all the turkeys for accepting me into the flock, offering a glimpse into your world, and sharing such a profound experience. ✨🦃✨