Wrong-Side Fall '17 Lookbook
Art direction & photography
Wrong-Side
believes pocket squares exist to be used, not just gawked at. To celebrate their surprisingly unique perspective within the men's accessories market, I directed and photographed their first ever lifestyle shoot, culminating in their inaugural lookbook.
Concept

The iconic pocket square maintains a rich tradition of stylish utilitarianism that dates back pretty much to the beginning of time. Yet as a people, we've all lost touch—relegating these practical squares to timidly peek out at the world from guarded chest pockets in fear of actually… being used.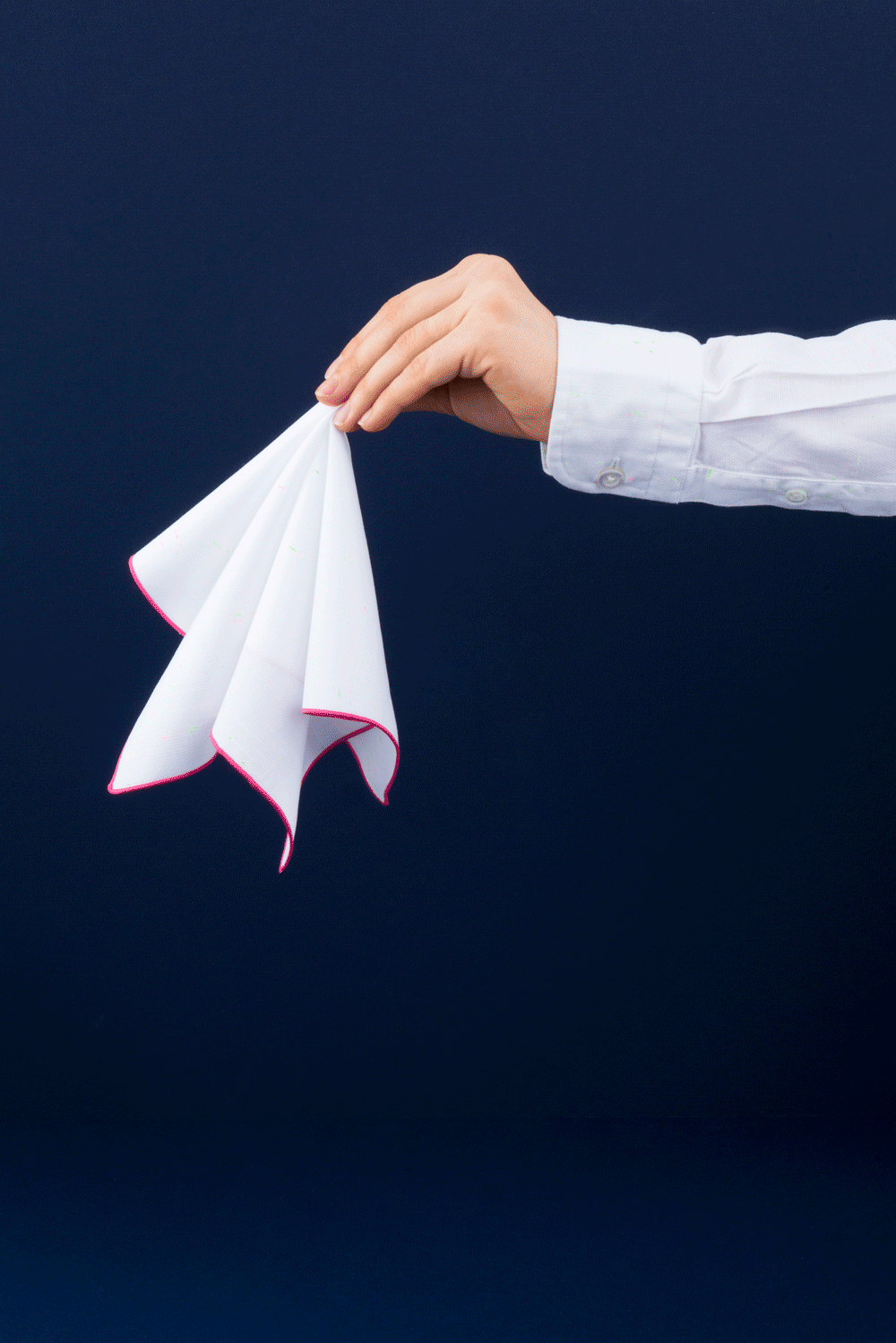 Art Direction

To challenge current perceptions, I positioned the Summer 2017 to reconnect us with our pure, unadulterated sartorial instincts by celebrating the pragmatic, creative, and everyday uses of pocket squares and bandanas.
Lifestyle imagery

In order to illustrate the countless uses for pocket squares, I photographed a variety of hyper-stylized scenarios ranging from everyday uses to more surreal situations.
Lookbook
A key objective of the project was to communicate Wrong Side's confident, unconventional brand personality to secure new customers, retail partners, and press placements. In the
interactive PDF lookbook
, recipients can view/download hi-res images, relevant collection/brand info, and easily get in touch.


Select spread overview


Product photography


As Wrong Side products are handcrafted from small batch, deadstock fabrics, I also wanted to highlight the unique character and personality of each individual pocket square. Rather than standard, flat product images, we photographed the squares falling through mid-air to capture their unique motion, shape, and color.