IndiHop
identity & expression
For the fourth consecutive summer, two thriving St. Louis neighborhoods worked together to host
IndiHop
, a daylong celebration showcasing the unique character of small independent breweries, local businesses, and the communities that make it all possible.
Cohesive visual identity

IndiHop is a volunteer run, grassroots initiative. Our challenge was to celebrate that character, while concurrently establishing a cohesive visual identity. We began with the essence of what the celebration is all about: two neighborhoods united in good taste. From there, we created an entirely new visual identity system.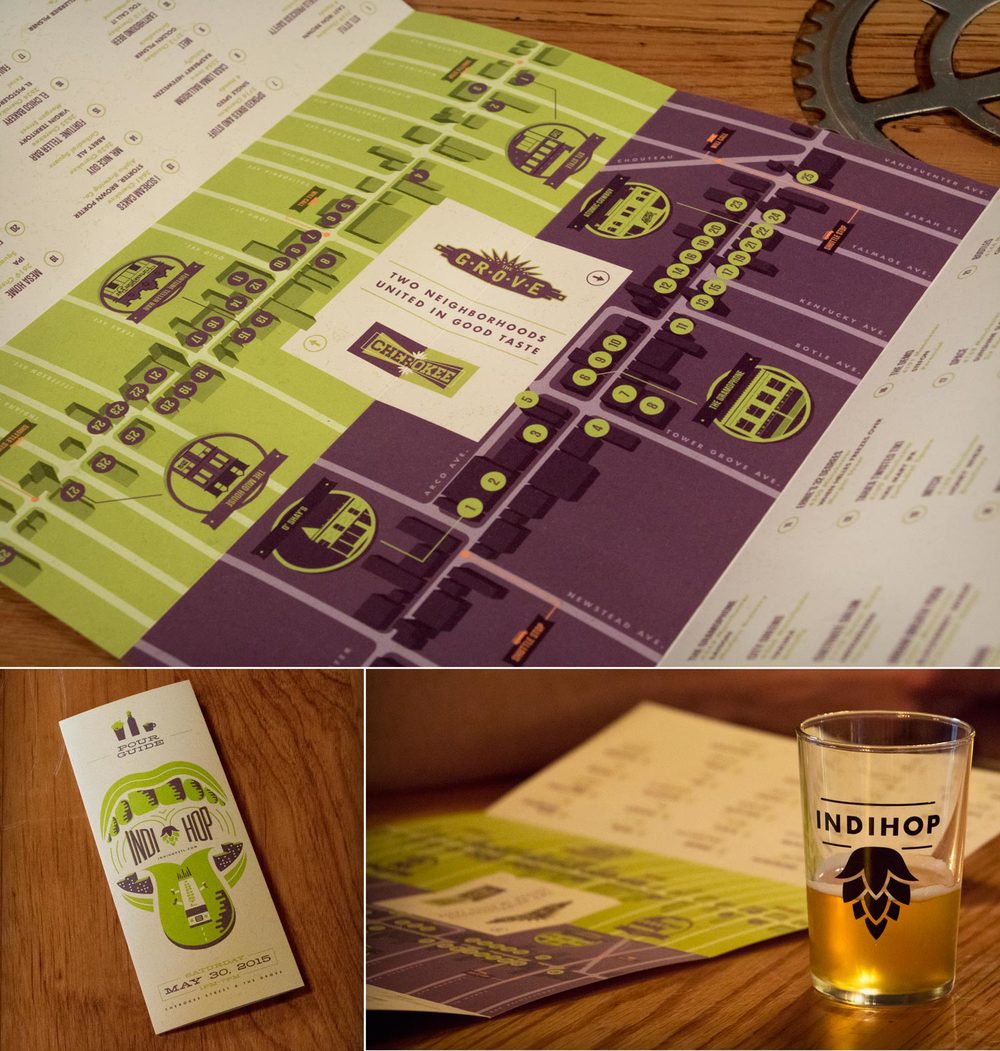 The Pour Guide
To help guests make the most of their experience, we designed a foldable brochure and event map containing key info regarding participating breweries, businesses, and baristas.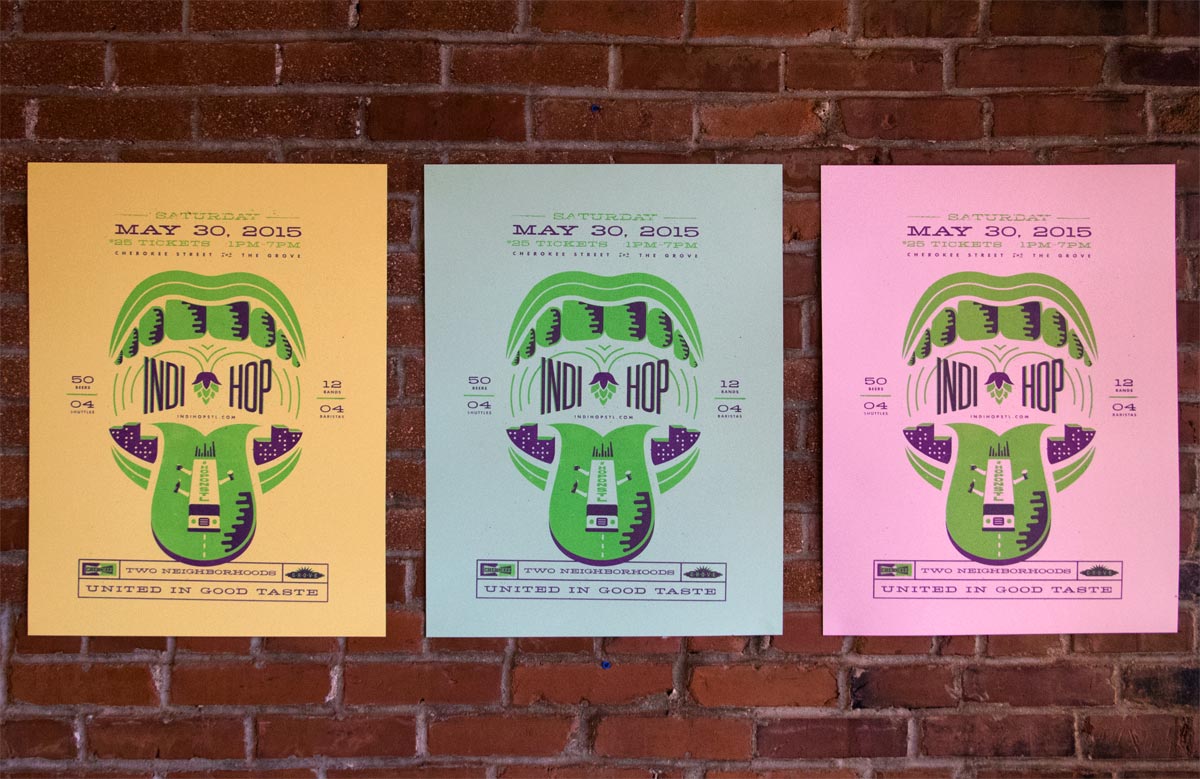 Limited edition screenprint posters

To spread the word about the event, we rolled up our sleeves and screen printed 150 limited edition posters. To appeal to our target audience, we plastered these posters guerrilla style throughout the city. We even helped to sell the remainder during the event to raise additional revenue.



Wayfinding & graffiti
We took to the streets with spray paint and stencils to mark each sampling station, performance area, or other destinations of interest.
Merch & miscellany
We also created custom event merchandise: screenprinted shirts, beer tasting glasses, stickers, and stencils ad infinitum.
#HopOnSTL
It was incredibly rewarding to see our work play such a big role in this year's IndiHop, but we were even more excited to see the community's engagement and enthusiasm for the event—before, during and after. The results were especially positive across social media as visitors shared their IndiHop experience through their new hashtag.